‹‹ Go Back
Thea Brabb, DVM, PhD, DACLAM
Attending Veterinarian, Department of Comparative Medicine, University of Washington
Dr. Thea Brabb, DVM, Ph.D., DACLAM is a Clinical Associate Professor in the Department of Comparative Medicine at the University of Washington. Dr. Brabb received her D.V.M. from the University of Illinois and after 7 years of private veterinary practice, entered a residency program in Laboratory Animal Medicine at the University of Washington, completed a Ph.D., and became a Diplomat of the American College of Laboratory Animal Medicine. At the University of Washington, she participates in management of the Veterinary Services Unit, rotates as one of the senior faculty overseeing the veterinary care of the research animals, shares responsibility for the Department of Comparative Medicine teaching program, is the co-director of the University of Washington ACLAM Training Program, and actively participates in research. Her primary research interest is mouse models of autoimmunity and she currently is involved in projects investigating he role of infections on the development of inflammatory bowel disease and cancer. Dr. Brabb is the University of Washington's Attending Veterinarian and in that role serves on the Institutional Animal Care and Use Committee, Institutional Biosafety Committee and Infectious Waste Committee.
‹‹ Go Back
Lon V. Kendall, DVM, PhD, DACLAM
Director; Attending Veterinarian, Colorado State University
Dr. Kendall completed his DVM in 1994 from CSU, and residency training in laboratory animal medicine and PhD in veterinary pathobiology from the U. of Missouri in 2000. He currently serves as the director for Laboratory Animal Resources at Colorado State Universty and the Attending Veterinarian. He has been involved in animal care and use program for over 15 years. His most recent research has included the efficacy of analgesics in rodent models.
Animal Well-Being and the Three Rs Track
Breakout Sessions – Series E
E1 - Current Approaches to Administering Anesthetics and Analgesics in Rodents and Rabbits: What's New, What Works, What Doesn't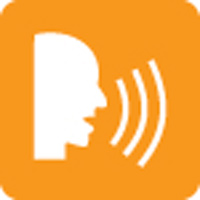 Faculty(s):
Attending Veterinarian, Department of Comparative Medicine, University of Washington
Lon V. Kendall, DVM, PhD, DACLAM
Director; Attending Veterinarian, Colorado State University
This will be an interactive session and participants are encouraged to share their experience with new modalities in analgesia in these species. Attendees should have a basic understanding of common anesthetic and analgesic regimens used in rabbits and rodents, as well as, mode of action, contraindications, appropriate doses, routes, and administration frequency before taking this session. During this session, faculty and attendees will:
Review current methods for managing pain in laboratory animals
Discuss how to maintain a surgical plane of anesthesia in rodents
Address the challenges of providing analgesia for immunological studies
Explore current thinking on perioperative pain management