‹‹ Go Back
Richard P. Kluft, MD, PhD
Clinical Professor, Temple University School of Medicine, Bala Cynwyd, Pennsylvania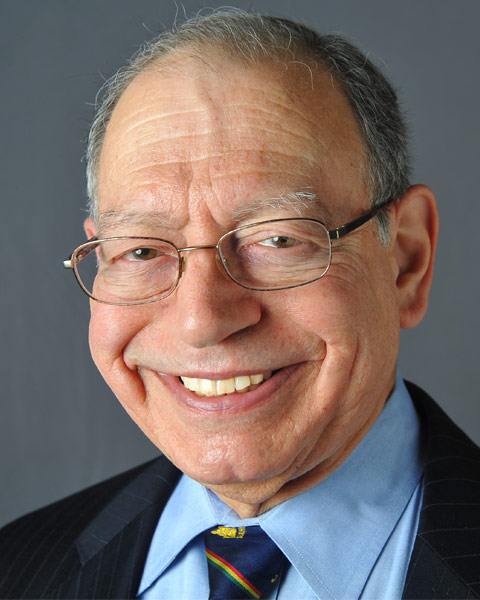 Richard P. Kluft, M.D., Ph.D., practices psychiatry, psychoanalysis, and medical hypnosis in Bala Cynwyd, PA. He is a Clinical Professor of Psychiatry at Temple University School of Medicine, and on the faculty of the Psychoanalytic Center of Philadelphia. He has published over 250 scientific papers and book chapters. His recent book, Shelter from the Storm (2013), an exploration of a compassionate approach to the abreaction of trauma, won the 2013 Written Media Award of the International Society for the Study of Trauma and Dissociation. He has edited several books; he and Catherine G. Fine, Ph.D., co-edited Clinical Perspectives on Multiple Personality Disorder. Dr. Kluft was Editor-in-Chief of the journal DISSOCIATION for ten years. He has presented over 1,000 scientific papers and workshops. He was a co-founder and an early President of the International Society for the Study of Trauma and Dissociation, and has been President of the American Society of Clinical Hypnosis and the Society for Clinical and Experimental Hypnosis. He has received numerous awards for his published research and his clinical and teaching contributions. These include four Erickson Awards for the best scientific paper of the year in hypnosis. Dr. Kluft served as a consultant to Dreamworks' and Showtime's series, "The United States of Tara." He was featured in the Showtime documentary, "What Is DID? With Richard P. Kluft, M.D," which won the 2009 Media Award of the International Society for the Study of Trauma and Dissociation. Dr. Kluft is currently writing a series of books about the treatment of chronic complex dissociative disorders. His first novel, Good Shrink/Bad Shrink, and a novella, How Fievel Stole the Moon: A Tale for Sweet Children and Sour Scholars, were published in 2014. His second novel, An Obituary to Die For, will be published soon.
X Marks the Spot: Psychoform and Somatoform Dissociative Symptoms Open the Door to the Treatment of Dissociative Disorders
Presenter(s):
Clinical Professor, Temple University School of Medicine, Bala Cynwyd, Pennsylvania
In this workshop we will briefly review hypnosis and normal and abnormal dissociation as foundations for the study of the relationships among dissociation, hypnosis, and trauma. After reviewing the landmark contributions of Braun (1988) and Nijenhuis (2004), we will move on to discuss how to approach, access, and resolve posttraumatic dissociative symptoms -- those presenting primarily as psychological distress, primarily as physical discomforts, and their admixtures. Major topics will include 1) addressing the complexity of traumatic memory in the face of the controversies surrounding the accuracy of recollections; 2) employing basic affect theory (Nathanson's 1992 restatement of Tomkins' work) and shame reduction strategies to make work with traumatic material less threatening; 3) optimizing containment techniques (Kluft, 2013); 4) utilizing the Fractionated Abreaction Technique (e.g., Kluft, 1990, 2013) to effect dramatic reductions in the degree of distress trauma patients endure during the processing of traumatic material; and 5) imbricating technique-based interventions within the matrix of a process-oriented psychotherapy.