‹‹ Go Back
Peter McClellan, AM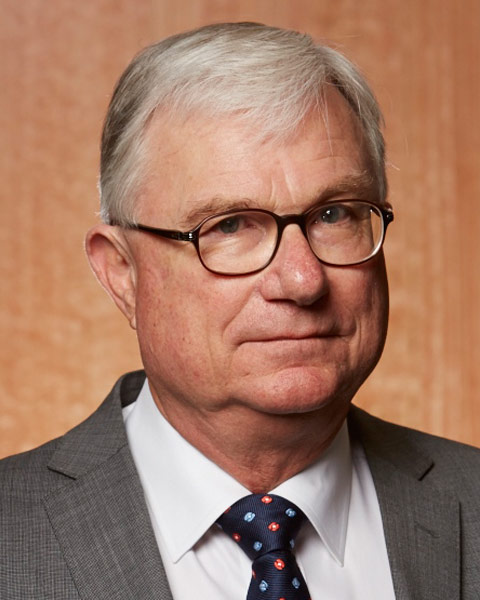 Justice McClellan is a Judge of Appeal in New South Wales. Prior to this, he was the Chief Judge at Common Law of Supreme Court of New South Wales, having been appointed to that position in 2005. Before that appointment, he was Judge of the Supreme Court of New South Wales, Chief Judge of the Land and Environment Court of New South Wales, Chairman of the Sydney Water Inquiry and Assistant Commissioner at the Independent Commission Against Corruption. Justice McClellan was admitted to practice law in 1974 and appointed Queen's Counsel in 1985. He became a Member of the Order of Australia (AM) in 2011 for services to the judiciary through the Supreme Court of NSW, to environmental law, and to legal education. Justice McClellan was sworn in as a judge of the Supreme Court of New South Wales on 30 January 2001. He was the Commercial List Judge in 2002-2003 and soon after on 25 August 2003 he was sworn in as Chief Judge of the Land and Environment Court of New South Wales. On 2 September 2005 Justice McClellan was sworn in as Chief Judge at Common Law in the Supreme Court, responsible for the management of the court's business in major civil litigation and major crime. On 21 February 2013 he was appointed a Judge of Appeal Justice McClellan was admitted as a solicitor of the Supreme Court of New South Wales on 26 July 1974 and was admitted to the Bar on 2 May 1975. He practised in many areas of the law, with particular expertise in planning and environmental law, administrative law, valuation and water-related matters. He advised many government agencies and was involved in many issues related to public sector corruption.
‹‹ Go Back
Cathy Kezelman, MD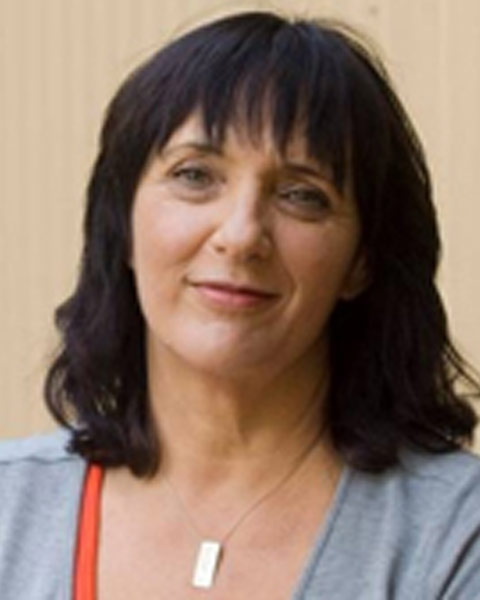 Dr. Cathy Kezelman is a medical practitioner, mental health consumer advocate, ASCA President, director of Mental Health Coordinating Council (MHCC) 2009-2014, member of the Mental Health Community Advisory Council (NSW). Under her stewardship ASCA has grown from a peer support organisation to a leading national organisation combining a prominent consumer voice with that of researchers, academics and clinicians advocating for socio-political change and informed responsiveness to complex trauma. She is author of a memoir chronicling her journey of recovery from child sexual abuse: Innocence Revisited- a tale in parts. She is co-author of the ASCA documents - Practice Guidelines for Treatment of Complex trauma and Trauma Informed Care and Service Delivery (2012) and The Cost of Unaddressed Childhood Trauma and Abuse in Adults in Australia (2015).
021 – Invited Presentation by Justice Peter McClellan, AM
Plenary 3: Justice Peter McClellan, AM
The Royal Commission into Institutional Responses to Child Sexual Abuse

The Royal Commission into Institutional Responses to Child Sexual Abuse was
instigated by the then Prime Minister, the Hon. Julia Gillard in 2013. The
Commission was formed following widespread community concern regarding
reports and allegations of systemic institutional failures to protect
children, for whom they were responsible, from child sexual abuse.

The then Governor General, the Right Honourable Quentin Bryce, appointed
The Hon Justice McClellan AM as Chair of the Commission alongside five
other commissioners, and the Commission was given wide-ranging powers.

The Commission, due to run till the end of 2017, is investigating how
institutions like schools, churches, sports clubs and government
organisations have responded to allegations and instances of child sexual
abuse. It is the job of the Royal Commission to uncover where systems have
failed to protect children so it can make recommendations on how to improve
laws, policies and practices.

The Royal Commission is about creating a safer future for children. It has
the power to look at any private, public or non-government organisation
that is, or was in the past, involved with children. This includes where an
organisation caring for a child is responsible for the abuse or for not
responding appropriately, regardless of where or when the abuse took place.

Child sexual abuse and other unlawful or improper treatment of children
have a long term effect on the individual, families, society and the
economy. The work of the Commission has alerted the Australian community to
the scale, cost and enormity of the issue, generating a community
conversation around childhood trauma and abuse more generally, and
challenging entrenched patterns of stigma, taboo and secrecy.

Private sessions, public hearings, issues papers, roundtables and a
comprehensive research agenda has established the framework for robust
recommendations. It is anticipated that the recommendations will focus on
systemic institutional cultural, policy and procedural, as well as relevant
legislative change so that children are protected, those responsible for
children being harmed are held to account, and victims of all ages are
appropriately supported with pathways to informed care and justice.