‹‹ Go Back
Russell Meares, MD
Emeritus Professor of Psychiatry, University of Sydney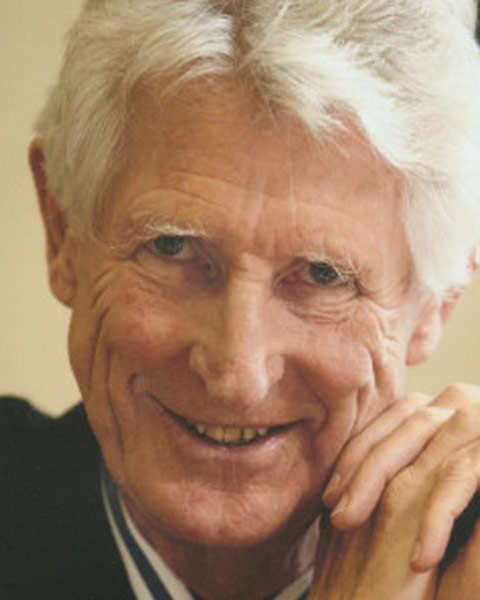 Russell Meares is Emeritus Professor of Psychiatry at the University of Sydney. He held the foundation chair of psychiatry at the Western Clinical School, Sydney University, 1981-2003 and was the founding President of the Australia & New Zealand Association of Psychotherapy (ANZAP). Russell Meares trained in Medicine at Melbourne University, and in Psychiatry at the Royal Bethlem and Maudsley Hospitals (1963-68) where he developed an enduring friendship with the late Robert Hobson, with whom he collaborated to develop the Conversational Model of psychotherapy, devised to treat people who could not be treated by any other means and whom we now call "borderline". His aim has been to develop an understanding of this and related conditions based not only on clinical and experiential observation, but also on developmental and neurophysiological data. To this end his research publications have been in three main streams: psychodynamic, developmental. Neurophysiological and psychosomatic. He has about 250 publications including contributions to Nature, The Lancet, Archives of General Psychiatry and American Journal of Psychiatry. His most recent books are Intimacy and Alienation (2000); the Metaphor of Play – revised and enlarged (2005); A Dissociation Model of Borderline personality disorder (2012); Borderline Personality Disorder and the Conversational Model (with co-authors) (2012). He was awarded distinguished psychiatrist of the year at UCLA in 2007.
‹‹ Go Back
Joan Haliburn, MBBS, FRANZCP, M. Med (psychotherapy)
Consultant Psychiatrist, Western Sydney Health Region, Sydney, Australia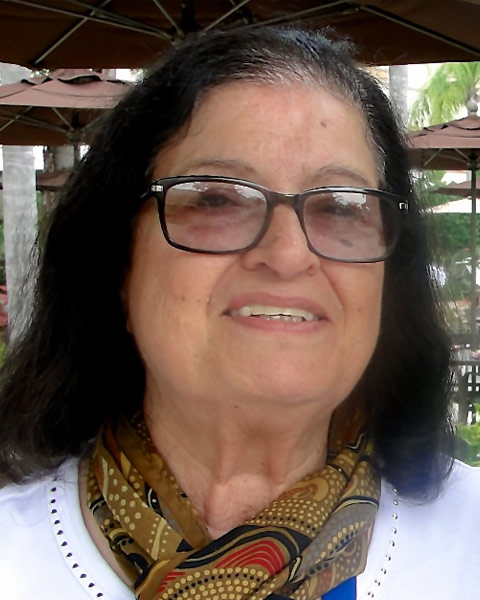 Joan Haliburn is a child, adolescent and family psychiatrist and trained psychotherapist in private practice in Drummoyne, NSW. She is a senior clinical lecturer, division of Psychological Medicine, University of Sydney and on faculty at the Complex Trauma Unit which is a service, training and research facility of Western Sydney Health Region. She has published and presented papers, conducted seminars and workshops nationally and internationally; her most recent publications include a chapter ' Traumatic Attachment as Adaptation' in 'The Psychology of Trauma' Nova Science Publishers, New York and 2 chapters in Russell Meares' "Borderline Personality Disorder and the Conversational Model - A clinician's manual" Norton Books, New York; "What has happened to the practice of Short Term Psychodynamic Psychotherapy in Australia - A multidisciplinary training program in Western Sydney" in Australasian Psychiatry. She is a Fellow Australian & New Zealand College of Psychiatrists, an International Fellow, American Psychiatry Association, former President and Director of Training, ANZAP, holds membership of the International Society for the Study of Trauma and Dissociation, The International Society for the Study of Personality Disorders and the International Association of Child & Adolescent Psychiatry and Allied Professions.
018 – Generation of Self in Treating Relational Trauma
Plenary 1: Generation of Self in Treating Relational Trauma
In recent years it has become evident that methods of treatment of single incident trauma are insufficient in cases of "relational traumata". In such cases, in addition to work on unconscious traumatic memory systems, the problem of self, stunted by the repetitive impacts of traumatic developmental relationship must be approached. The late Robert Hobson (1920-1979) made an outstanding contribution to this problem in suggesting that what he called 'forms of feeling' are essential to the generation of self. He was talking about analogues of personal reality.

An illustration of the use of analogical relatedness and its generative effect is given, in this presentation, by extracts from a session with a patient damaged by the consequences of "disorganized attachment".