‹‹ Go Back
Daniel A. Schwarz, MD, CMRO
Director, The Center for Pain Recovery, PLLC, Waterford, Michigan
Daniel A. Schwarz, MD, CMRO, is in private practice at The Center for Pain Recovery, Southfield, MI. He graduated medical school from the University of Illinois at Chicago in 1988. He continued on to complete a General Surgery Residency at the University of Toledo becoming Board Certified in 1994. He was appointed a Clinical Instructor of Surgery at UT, training surgery and ER residents as a level I trauma surgeon, primarily on weekends. He did research during the week at the University of Michigan as part of a Plastic Surgery training program through 1996. After a business sabbatical, he returned to the University of Michigan, continuing Plastic Surgery research, achieving grants and awards, including co-authoring a funded NIH RO1 grant. Recognizing his interests in co-occurring disorders and unresolved chronic pain cases from surgery, he pursued a fellowship in Addiction Medicine under John Hopper, MD, who currently has the only ABAM certified program in Michigan. He became Board Certified in 2010 and is also MRO certified, directing several CLIA high-complexity urine toxicology labs, based upon his research using HPLC, and histopathology throughout his training. He actively practices pain management and addiction medicine. He is on the national speaker's bureau for Alere Toxicology, lecturing to physicians focusing on responsible opioid prescribing and medication monitoring, alongside the regional DEA Director of Diversion for MI, OH and KY. He consulted in pharmacogenetics as Chief Medical Advisor for Iverson Genetics from 2012-2013 before joining Proove Biosciences in October 2013 as their Medical Director of Pain and Addiction, and has multiple abstracts, presentations, and recently submitted manuscripts in the field. He currently is the Principal Investigator and co-developer of two large IRB approved multi-site, prospective studies on chronic pain patients, pain perception and opioid abuse risk using pharmacogenetics.
‹‹ Go Back
John A. Hopper, MD, FASAM
Program Director, Internal Medicine Residency, St. Joseph Mercy Hospital, Ypsilanti, Michigan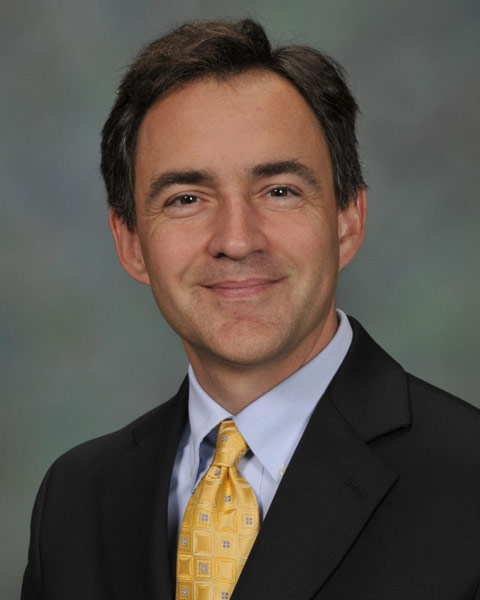 Dr. Hopper attended Medical School at Wayne State University and completed his residency in Combined Internal Medicine and Pediatrics at the University of North Carolina, where he served as Co-Chief Resident in Pediatrics. Dr. Hopper was appointed to the faculty at Wayne State University School of Medicine in 1994 where he served as Associate Program Director for the Med-Peds Residency and Medical Director of the Department of Psychiatry's Research Division on Substance Abuse. From 2005 to 2008, he was the Chief Medical Officer at Brighton Hospital, the second oldest addiction treatment hospital in the United States. In addition to his many clinical and teaching awards, Dr. Hopper serves on the Editorial Board of the Journal of Opioid Management. Since 2008 Dr. Hopper has directed the Internal Medicine Residency Program at St. Joseph Mercy Hospital in Ann Arbor, Michigan. In 2013 Dr. Hopper started Michigan's first American Board of Addiction Medicine approved addiction fellowship.
‹‹ Go Back
M.P. George, MS, FASAM
VP, US Laboratory Innovation/Operations, Alerel Toxicology, Gretna, Louisiana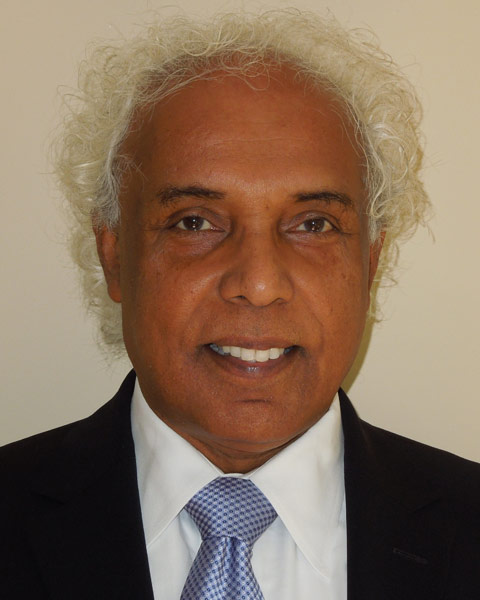 Chief Toxicologist and laboratory operations at Alere Toxicology. Served in the Drug Testing Advisory Board from 1993 to 1996. Managed part of the Atlanta Olympic Drug testing laboratory in 1996. Faculty memeber for the ASAM Medical Review course for over 20 years. M.P has over 30 years experience in fornesic and clinical toxicology.
Workshop Track
Clinical Applications of Pharmacogenetics in Pain Management, Addiction Medicine and Behavioral Health
Organizer (Presenting)(s):
Director, The Center for Pain Recovery, PLLC, Waterford, Michigan
Presenter(s):
Program Director, Internal Medicine Residency, St. Joseph Mercy Hospital, Ypsilanti, Michigan
VP, US Laboratory Innovation/Operations, Alerel Toxicology, Gretna, Louisiana
Targeted for the addictionologist treating pain management, medically assisted treatment of addiction and co-occurring disorders, their pharmacological interventions and potential interactions is required training. Knowledge of medications targeting the central nervous system (CNS) including opioid, serotonin, dopaminergic, GABA and their various receptors, transporters and metabolic pathways are integral to therapeutic outcomes. Personalized medicine helps prevent adverse drug reactions (ADRs), insures therapeutic drug levels and proper prescribing. Pharmacogenetics (PGx) is extensively studied in both the etiology and treatment of addiction. PGx allows physicians to assess individual DNA that codes for hepatic drug metabolizing enzymes and CNS pathways, thus determining how patients will respond to commonly prescribed pain management, behavioral health and medically assisted treatment medications. Rather than assuming one dose fits all, physicians now have the tools to determine the rate specific drugs are metabolized, and modify their regimen to avoid potential ADRs, or alternatively increase their dose to insure therapeutic levels. The goal is to help prevent side effects, encourage compliance, and complement our urine drug monitoring systems for a safer, more effective treatment.