‹‹ Go Back
Kelly Clark, MD, MBA, DFASAM
President-Elect, ASAM, Louisville, Kentucky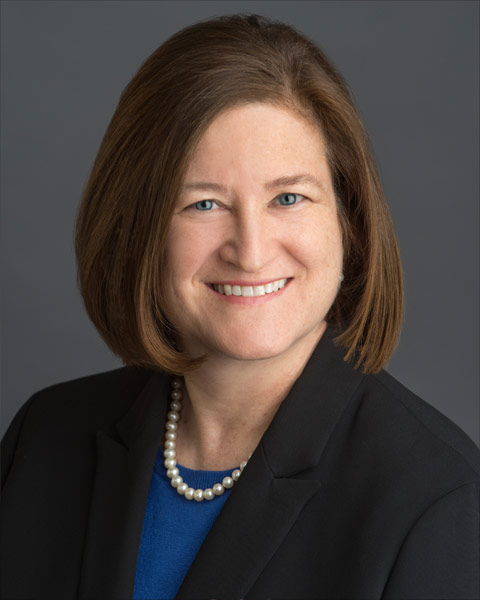 Dr. Kelly J. Clark is the President Elect of ASAM. She currently chairs the Public Policy Council, consisting of the Legislative Advocacy, Payer Relations, and Public Policy Committees. Board certified in addiction medicine and psychiatry, she has focused her career on issues of prescription drug abuse, evidence informed behavioral health care, and payment reform. Dr. Clark is Chief Medical Officer of CleanSlate Centers, a multi-state medical group currently treating over 5,000 opioid addicted patients with medication management, and which has received a SAMHSA Science to Service Award for Office Based Opioid Treatment. She is active on the Association of Managed Care Pharmacy's Addiction Treatment Advisory Group; served on the writing committee of the Johns Hopkins Bloomberg School of Public Health's recent policy document, "The Prescription Drug Epidemic: An Evidence Based Approach"; and led the workgroup on Health Systems and Reimbursement at SAMHSA's Buprenorphine Summit. As the Behavioral Health Medical Director of CDPHP, a non-profit health plan in New York, she provided the clinical leadership for in-sourcing the management of behavioral health benefits. As Chief Medical Officer for Behavioral Health Group, she again focused on opioid addiction. Her expertise in payment models, quality metrics, medical-behavioral health integration, and clinical care delivery systems, as well as her clinical work treating people with addictive disease, all allow her to offer insights and recommendations to address the current epidemic. As faculty of the University of Massachusetts Medical School for eight years, Dr. Clark trained students and resident physicians on addiction. She is currently a member of the American Psychiatric Association's Integrated Care Work Group; the National Rx Drug Abuse Summit Advisory Board; and the faculty of the Virginia Tech Carilion School of Medicine.
‹‹ Go Back
Mark Jorrisch, MD, FASAM
President-Elect and Liaison to Kentucky Board of Medical Licensure, KYSAM, Louisville, Kentucky
Undergraduate degree in Biology Union College, Schenectady New York 1973 Medical School Emory University, Atlanta Georgia 1977 Residency Internal Medicine University of Virginia 1980 Private Practice Internal Medicine Louisville, Kentucky 1980-present Current Addiction Medicine practice Kentucky with specialization in OAT including methadone and buprenorphine Member ASAM FASAM ABAM KYSAM President-elect
‹‹ Go Back
Michelle Lofwall, MD
Associate Professor, University of Kentucky College of Medicine, Lexington, Kentucky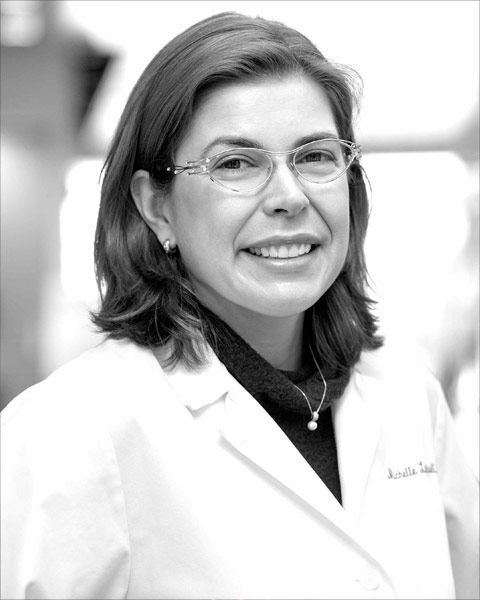 Dr. Lofwall completed residency training in Psychiatry and a clinical research fellowship in behavioral pharmacology at Johns Hopkins University. She is an Associate Professor of Behavioral Science and Psychiatry in the Center on Drug and Alcohol Research at the University of Kentucky. She is a strong addiction treatment advocate and has an active outpatient addiction treatment practice. She also teaches residents, medical students, and other allied health professionals about treatment of substance use disorders. She spends the majority of her time engaged in clinical research aimed at improving substance abuse treatment and better understanding the behavioral pharmacology of drugs of abuse. Dr. Lofwall is the immediate past President of the Kentucky Chapter of the American Society of Addiction Medicine and Editor of the American Academy of Addiction Psychiatry newsletter, and member of the Kentucky Governor's state prescription monitoring program Advisory Council.
‹‹ Go Back
Molly Rutherford, MD
President, Liaison to Kentucky Medical Association, KYSAM, La Grange, Kentucky
Dr. Rutherford is Board Certified in Family Medicine and Addiction Medicine (ABAM) and is current President of the Kentucky Society for Addiction Medicine. After relocating from her home state of Virginia in 2006, she recognized the devastation caused by prescription opioid dependence in Kentucky and sought to find solutions, including treating addiction and becoming an advocate for people with the disease of addiction. Her advocacy efforts include trips to Kansas City (NCSC, AAFP) to recruit more primary care physicians to treat addiction, letters and calls to Representatives and Senators, interviews with reporters (Huffington Post), and sharing of educational information related to addiction on social media. (@unbridledmd @vtdocmom)
Workshop Track
Get Involved in Policy Changes: Make Big Differences Using A Little Savvy
Presenter(s):
President-Elect, ASAM, Louisville, Kentucky
President-Elect and Liaison to Kentucky Board of Medical Licensure, KYSAM, Louisville, Kentucky
Associate Professor, University of Kentucky College of Medicine, Lexington, Kentucky
President, Liaison to Kentucky Medical Association, KYSAM, La Grange, Kentucky
Addiction medicine practitioners, our patients, and our communities are impacted by a wide variety of existing and developing regulatory and payment policies. All types and levels of addiction professionals can make a difference in their communities and advance addiction medicine by getting involved in making policy changes. Members of the Kentucky Society of Addiction Medicine (motto: "Small but Mighty") will present how they have each made small but strategic and impactful efforts to change addiction policies. Dividing the work among a handful of KYSAM's interested leaders, KYSAM collectively works with their state medical society, state medical board, PDMP, governor's office, legislators, state opioid treatment authority, other specialty societies and national ASAM. While this might sound difficult and a bit intimidating, this workshop will show you, too, how to use just a little savvy to make a big difference in policies that are important to you. Come to this workshop to exchange advice, inspiration, encouragement - and gain a little more savvy to make a big difference!