‹‹ Go Back
Marc Fishman, MD, FASAM
Medical Director, Maryland Treatment Centers, Baltimore, Maryland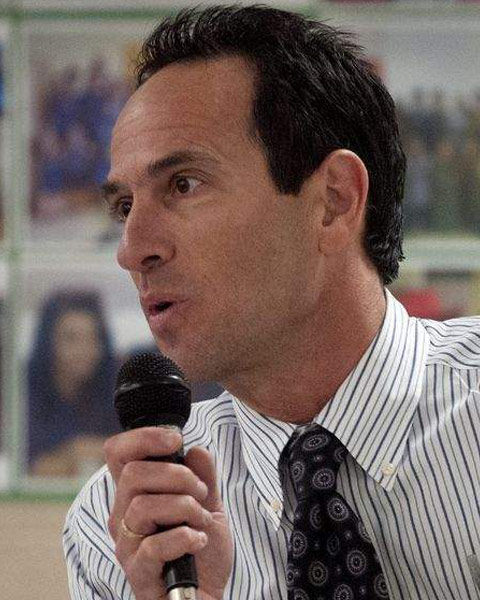 Marc Fishman MD is board certified in addiction psychiatry and addiction medicine. A faculty member of the Johns Hopkins University School of Medicine, he is Medical Director and CEO of Maryland Treatment Centers, a regional behavioral health care provider, with inpatient and outpatient facilities for adolescents and adults. His clinical specialties include treatment of drug-involved and dual-diagnosis adolescents, opioid dependence in adolescents and adults, and co-occurring disorders. He has been principal investigator or collaborator for several NIDA- and CSAT-funded projects to improve and evaluate adolescent treatment, as well as pharmacotherapy trials in adults. He is the author of numerous articles and book chapters on addiction treatment, and lectures widely on a variety of topics including adolescent treatment, youth opioid treatment, placement and treatment matching strategies. Dr. Fishman served as a co-editor for the most recent editions of ASAMs Patient Placement Criteria, leading the adolescent section, and served as the chief editor for the ASAM PPC Supplement on Pharmacotherapies for Alcohol Use Disorders. He is the chair of the Adolescent Committee for ASAM. He is a Past President of the Maryland Society of Addiction Medicine.
Workshop Track
Trends in Treatment for Youth Opioid Addiction
Presenter (Speaker)(s):
Medical Director, Maryland Treatment Centers, Baltimore, Maryland
The epidemic of opioid addiction in youth has gained recognition as a substantial public health problem of alarming proportions. Although responses are emerging, both for prevention and treatment, there is insufficient evidence on which to base a standard of care, no clear coherent direction for treatment providers, and lack of consensus among clinicians on treatment approaches. Points of controversy and clinical "puzzles" include: selection and availability of levels of care, use and implementation of medication treatments, duration of psychosocial and medication treatments, benchmarks for adequate treatment response, how to improve treatment engagenment and retention, approaches to ongoing substance use in treatment, and the appropriate role for families (especially in young adults). This session will begin with a brief overview of the scant research on treatment outcomes for youth opioid youth disorders, a description of some of the variation in programmatic treatment approaches being used, and a statement of some of the basic dilemmas and controversies facing the field. Participants will then be encouraged to join in a moderated discussion in which participants can share their experiences across different treatment settings, different level of care, different youth sub-populations, different state regulatory and reimbursement environments.