‹‹ Go Back
Stuart Gitlow, MD, MPH, MBA, DFAPA
President, American Society of Addiction Medicine, Woonsocket, Rhode Island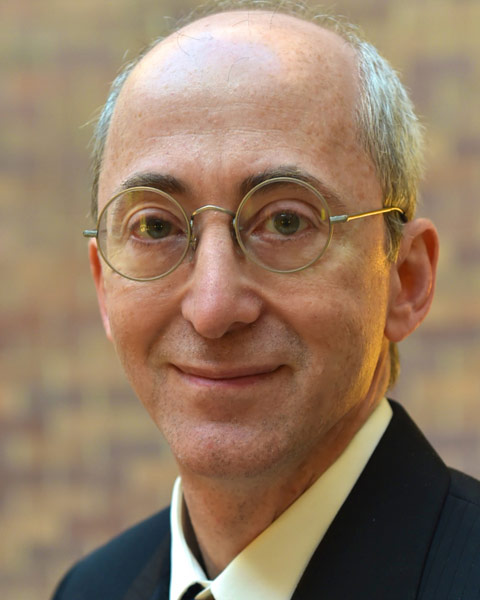 Stuart Gitlow, MD, MPH, MBA Stuart Gitlow, MD, is Executive Director of the Annenberg Physician Training Program in Addictive Disease at Mount Sinai School of Medicine in New York, NY, which he started in 2005 to ensure medical student access to training that stimulates them to develop and maintain interest in working with patients with addiction. He serves as the Immediate Past President of the American Society of Addiction Medicine, and as ASAM's Delegate to the American Medical Association's House of Delegates. Dr. Gitlow is the Chair of the AMA Council on Science and Public Health. Dr. Gitlow is Associate Clinical Professor of Psychiatry at Mount Sinai School of Medicine and a Courtesy Associate Professor at the University of Florida. His educational training took place at Massachusetts Institute of Technology, Mount Sinai School of Medicine, at the University of Pittsburgh Medical Center, and at Harvard Medical School. He formerly produced Health Channel and ABC programming for America Online.
‹‹ Go Back
Wilson M. Compton, MD, MPE
Deputy Director, National Institute on Drug Abuse, Rockville, Maryland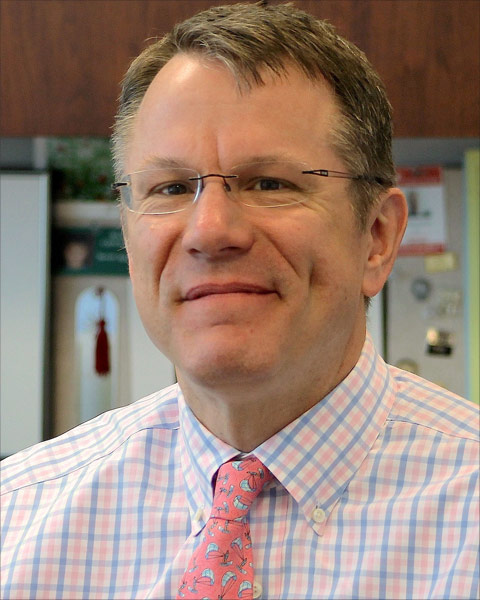 Since 2013, Wilson M. Compton, M.D., M.P.E. has been Deputy Director of the National Institute on Drug Abuse (NIDA) of the National Institutes of Health where his responsibilities include providing scientific leadership and support to the NIDA Director in the development, implementation, and management of NIDA's research portfolio. From 2002-2013, Dr. Compton served as the Director of NIDA's Division of Epidemiology, Services and Prevention Research where he oversaw the scientific direction of a public health research program of national and international scope addressing: 1) the extent and spread of drug abuse, 2) how to prevent drug abuse, and 3) how to implement drug abuse prevention and treatment services as effectively as possible. Of note, he led development of a large scale longitudinal population study of more than 45,000 persons ages 12+ to assess the impact of new tobacco regulations in the United States. Before joining NIDA, Dr. Compton was Associate Professor of Psychiatry and Director of the Master in Psychiatric Epidemiology Program at Washington University in Saint Louis as well as Medical Director of Addiction Services at the Barnes-Jewish Hospital. Dr. Compton received his undergraduate education from Amherst College. He attended medical school and completed residency training in psychiatry at Washington University. During his career, Dr. Compton has achieved multiple scientific accomplishments: he was selected to serve as a member of the DSM-5 Revision Task Force; is the author of more than 150 articles and chapters, and is an invited speaker at multiple high-impact venues. Dr. Compton is a member of numerous professional organizations, including the Alpha Omega Alpha medical education honor society. Dr. Compton is the recipient of multiple awards, including the Senior Scholar Health Services Research Award from the American Psychiatric Association and the Paul Hoch Award from the American Psychopathological Association.
‹‹ Go Back
Kevin Sabet, PhD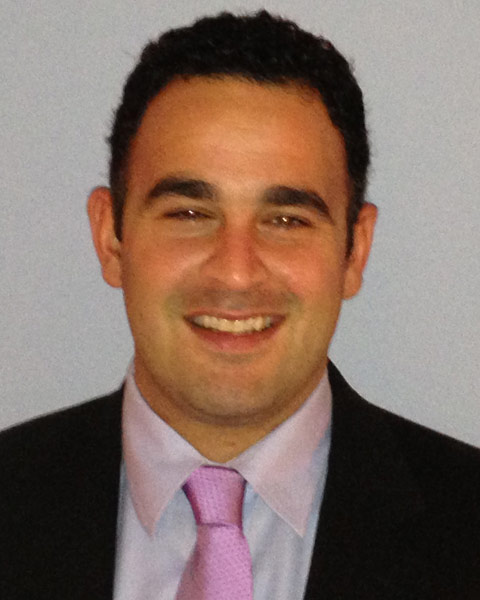 Kevin A. Sabet, PhD, has studied, researched, written about, and implemented drug policy for almost 20 years. He has worked in the Clinton (2000) and Bush (2002-2003) Administrations, and in 2011 he stepped down after more than two years as the senior advisor to President Obama's drug control director, the only drug policy staffer to have ever served as a political appointee in a Democrat and Republican administration. He has appeared since at the Aspen Ideas and New Yorker festivals, on the Organization of American States blue ribbon commission advising hemispheric drug policy, and in hundreds of discussions promoting the ideas outlined in his first book, Reefer Sanity: Seven Great Myths About Marijuana. He has been featured on the front page of the New York Times and many publications and news channels. In 2013, he co-founded, Project SAM (Smart Approaches to Marijuana), which advocates for a public health based marijuana policy. He is also the Director of the Drug Policy Institute at the University of Florida, Department of Psychiatry, Division of Addiction Medicine and the author of numerous monographs and peer-reviewed journal articles and advises several non-governmental organizations as well as the United Nations and other multi-national organizations. Dr. Sabet's blog is housed at the Huffington Post and he regularly contributes to opinion-editorial pages, including the Washington Post and New York Times. Two of his op-eds have earned him a "Five Best Columns" distinction by The Atlantic. He is the winner of the 2014 Nils Bejerot Award for Global Drug Prevention, given at Stockholm City Hall by the anti-drug organization chaired by H.M. Queen Silvia of Sweden and the John P. McGovern Award for Drug Prevention given by the Institute for Behavior and Health, and Robert DuPont, the founding director of the National Institute on Drug Abuse. He received his Doctorate of Philosophy and Masters of Science from Oxford University as a Marshall Scholar in 2007 and 2002, respectively, and his B.A. with high honors in Political Science from the University of California, Berkeley in 2001.
‹‹ Go Back
Kevin M. Gray, MD
Professor, Medical University of South Carolina, Charleston, South Carolina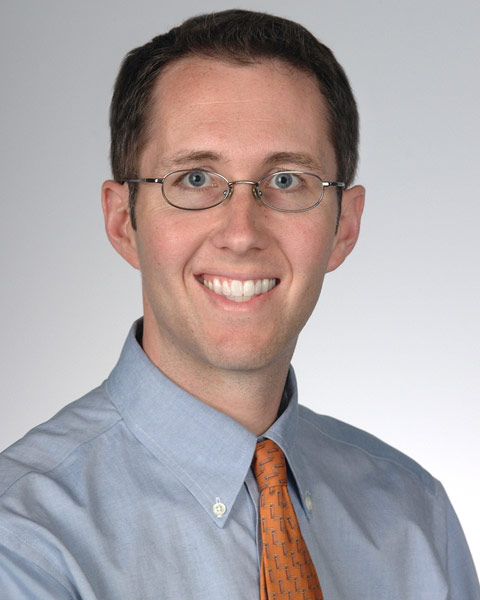 Kevin M. Gray, M.D., is a board certified child, adolescent, and adult psychiatrist. He is Professor and Director of Child and Adolescent Psychiatry at the Medical University of South Carolina in Charleston, South Carolina. Dr. Gray maintains active clinical practice and conducts National Institutes of Health sponsored clinical research on substance use disorders in adolescents and adults, with particular emphasis on treatment development for cannabis and tobacco use disorders in youth. With a multidisciplinary group of collaborators, Dr. Gray investigates biobehavioral mechanisms underlying substance use disorders, and works to apply these findings to real world clinical practice.
‹‹ Go Back
Patrick J. Kennedy, Former US Representative
Founder, The Kennedy Forum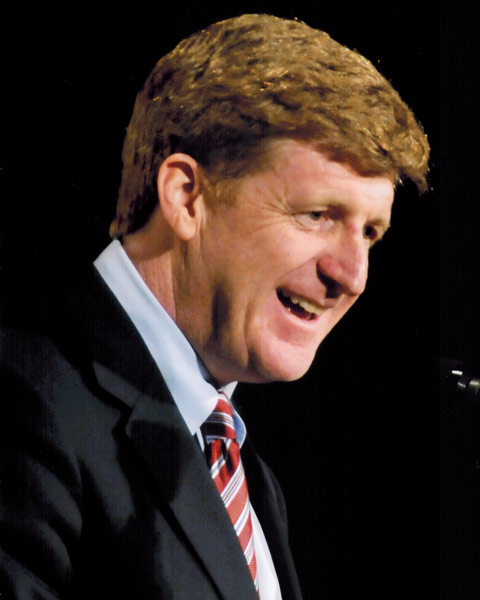 A pioneer in mental health policy and advocacy, Rep. Patrick J. Kennedy served Rhode Island's First Congressional District for 16 years, championing causes essential to the well-being of all Americans. During his time on Capitol Hill, Mr. Kennedy was the author and chief sponsor of the Mental Health Parity and Addiction Equity Act, groundbreaking legislation that guaranteed, for the first time in history, equal access to mental health and addiction services. Upon leaving Congress in 2011, Mr. Kennedy made a promise: to be a vocal advocate for the full and unequivocal implementation of the 2008 Parity law, and to push for a greater global investment in brain research. To make that promise a reality, Mr. Kennedy has been instrumental in the formation of two innovative organizations: One Mind for Research and the Kennedy Forum on Community Mental Health. As a co-founder of One Mind for Research, Mr. Kennedy is leading the call to revolutionize the ways we study, diagnose, and treat brain diseases. As Founder of the Kennedy Forum on Community Mental Health, Mr. Kennedy's has persisted in his ongoing national dialogue about the state of mental health in America. Rep. Kennedy has been recognized by many organizations for his mental health advocacy and leadership. He is the recipient of the American College of Neuropsychopharmacology Distinguished Service Award, the Society for Neuroscience Public Service Award, the Peter C. Alderman Foundation Humanitarian Award, the Clifford Beers Foundation Centennial Award, the Autism Society of America Congressional Leadership Award, the Depression and Bipolar Support Alliance Paul Wellstone Mental Health Award, and the Epilepsy Foundation Public Service Award. In 2014, he is being recognized by the Society of Biological Psychiatry, The Samaritan Institute, and The Association for Medical Education and Research in Substance Abuse (AMERSA).
Symposium Track
President's Symposium - Marijuana: Patient to Policy
Presenter(s):
Stuart Gitlow, MD, MPH, MBA, DFAPA
President, American Society of Addiction Medicine, Woonsocket, Rhode Island
Deputy Director, National Institute on Drug Abuse, Rockville, Maryland
Professor, Medical University of South Carolina, Charleston, South Carolina
Patrick J. Kennedy, Former US Representative
Founder, The Kennedy Forum
ASAM's President moderates a lively discussion among invited expert panelists on the topic of marijuana. The intent is to explore the burning issues confronting the field today and the implications that recent and anticipated changes in marijuana legislation and treatment will have on clinical practice and patient outcomes. Due to the high popularity of the topic, the President's Symposium will be offered twice, once in the morning and once in the afternoon.