← Back to Previous Page
‹‹ Go Back
Scott Bonner
Director, Ferguson Municipal Public Library District, St. Louis, Missouri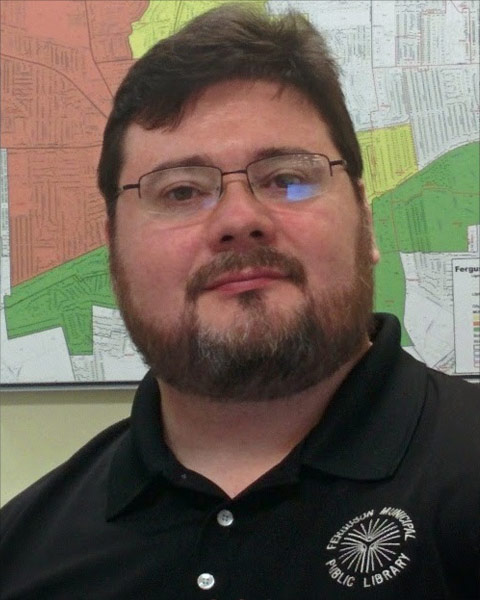 Scott Bonner became the Director of Ferguson Municipal Public Library on July 1st, a month before Ferguson unrest began. He had been the Adult Services and Technology Librarian at Richmond Heights Memorial Library for 7 years. He received his MLIS in 2006. In a previous life, he worked 9 years in ground-level mental health with children and adolescents. He has 4 wonderful children, the youngest 10 months old, and enjoys tabletop roleplay games and other geekery.
Leading in Times of Crisis: A Conversation with Ferguson Library Director Scott Bonner
Director, Ferguson Municipal Public Library District, St. Louis, Missouri
2/2/2015
1:00 PM - 2:30 PM
Room: MCP - W183c
The fatal shooting of Michael Brown on August 9, 2014, brought chaos to Ferguson, Mo., a city of about 21,000 near St. Louis. The ensuing protests divided residents and caused schools and city services to shut down -- but the library stayed open, providing a much-needed safe haven for the community. Join Scott Bonner, director of the Ferguson Municipal Public Library and its sole full-time librarian, as he shares his experiences, strategies and lessons learned.
3155 Views