← Back to Previous Page
‹‹ Go Back
Fiona Jardine
PhD Student, iSchool, University of Maryland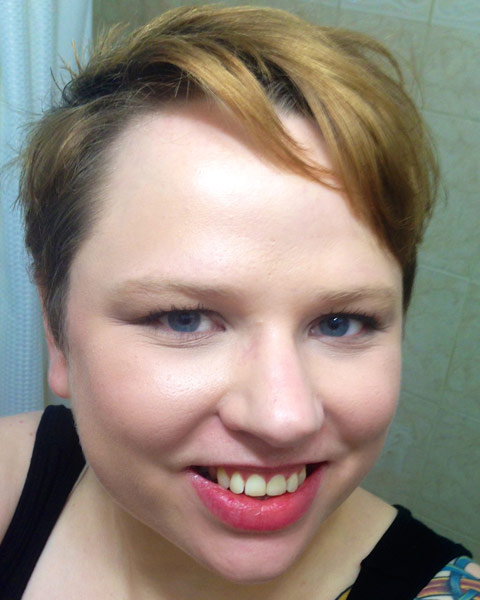 Fiona Jardine is a PhD student at University of Maryland's iSchool, having recently completed a Master of Library Science with a specialization in Information and Diverse Populations. As the President of iDiversity, she gets to work with amazing students on diversity projects related to information issues. Fiona is the Graduate Assistant Coordinator for LGBTQ Student Involvement and Advocacy in the Multicultural Involvement & Community Advocacy Office (MICA), a position that allows her to teach, support, and advocate for undergraduate LGBTQ and allied students. She is also a Graduate Writing Fellow, so provides one-on-one writing consultation for students in any graduate program. Fiona's background is in the law and was admitted to practice California and Maryland, but is planning to pursue a career that does not involve being an attorney after completing her PhD. She is originally from (the old) York in the north of England, but moved to America in 2008. She rides her motorcycle whenever possible, is an ardent animal lover, counting bees, prairie dogs, and a hedgehog among her ever-growing animal menagerie, and lives up to the English stereotype of drinking lots of tea.
Sunday Ignite Session: Equity and Inclusion in LIS Through IDiversity
PhD Student, iSchool, University of Maryland
2/1/2015
12:20 PM - 12:25 PM
Room: MCP - W183a
iDiversity, a student group at the University of Maryland's iSchool, promotes awareness of diversity, inclusivity, and accessibility within the information professions. Through a brief tour of our events and projects, which foster dialog within LIS and provide students with hands-on experience, we will inspire you to take our passion for social justice home with you. Regardless of your institution type, we will provide you with resources so you can incorporate our mission and vision into your own institution, as well as plenty of ideas for inclusive programming.
711 Views