‹‹ Go Back
Danielle Heinemann, LPN
Inufusion Nurse, ID CARE, Flanders , New Jersey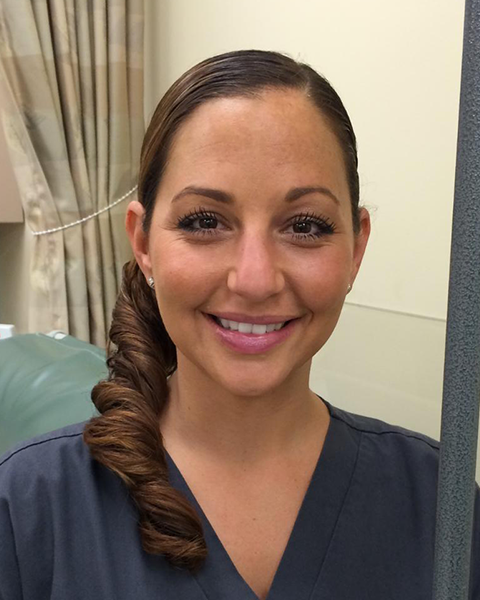 Danielle Heinemann is a senior infusion nurse at ID Care, the largest infectious diseases practice in New Jersey . Recently, with the changes in healthcare she has been involved in promoting the use of the infusion service as an alternate site of care for patients with acute infectious diseases. ID Care believes this will help reduce cost of care, improve patient satisfaction, reduce risk and maintain excellent clinical outcomes. In this role,she was asked to summarize the results of treatment for bacteremic patients because of her interest in this topic. This presentation summarizes and discusses those results.
Medication Safety Track
F103 – Oral Abstract Presentations (F103)
Innovations in Care to Provide Value in Healthcare Delivery Through Out-Patient Infusion Therapy
CE Hours: 1.2 per four (4) 15-minute sessions
Inufusion Nurse, ID CARE, Flanders , New Jersey
Background: Healthcare providers are being asked to demonstrate value in the care they provide by improving outcomes and patient satisfaction at lower cost. Four cases of bacteremia managed in the outpatient setting (OS) were compared to the cost of care for similar cases in the inpatient setting illustrating the value of this service. Methods Four patients with bacteremia were seen for their infection in the OS. Treatment was completed without hospitalization. 11 patients with bacteremia were identified by chart review who received their initial treatment in the hospital and follow up care in the same OS. The average length of stay for hospitalized patients was measured. The cost estimate for treatment in the hospital was compared to cost of care in the OS. Outcomes for care in all patients were followed for 1 and 3 months post treatment. Savings were determined as the difference in cost for hospital versus outpatient care. Results The per diem cost of care for hospitalized patients was $2000/day. The average length of stay (LOS) for the hospitalized patients was 5.5 days. The average cost of care per day in the OS is $220/day. For the 4 patients receiving care in the OS total cost of care was $39,160 less than would be expected had they been hospitalized. The potential ($8,900 per patient) savings for the 11 patients with bacteremia treated and discharged for ongoing care was $107,900. There was no difference in outcomes for both groups. All patients were successfully treated. Conclusions Outpatient infusion services can help the healthcare system limit hospitalization for patients with serious infections including bacteremia which properly identified and triaged can be managed as an outpatient. This preliminary analysis identifies significant potential cost savings with the possibility for marked improvement in patient and family satisfaction in the treatment of bacteremia with no adverse effect on outcomes.
Learning Objectives:

Improve patient outcomes and overall patient satisfation through Out-Patient infusion therapy.
Allocate quality care at a lower cost.
Establish continuity of care.
Reduce inpatient stays for more acutely ill patients.
Cite how to avoid nosocomial infections by preventing hospital amission.