‹‹ Go Back
Evangelos A. Konstantinou, RN, BSc, MSc, PhD
Associate Professor of Nurse Anesthesiology, National and Kapodistrian University of Athens, Athens, N/A, Greece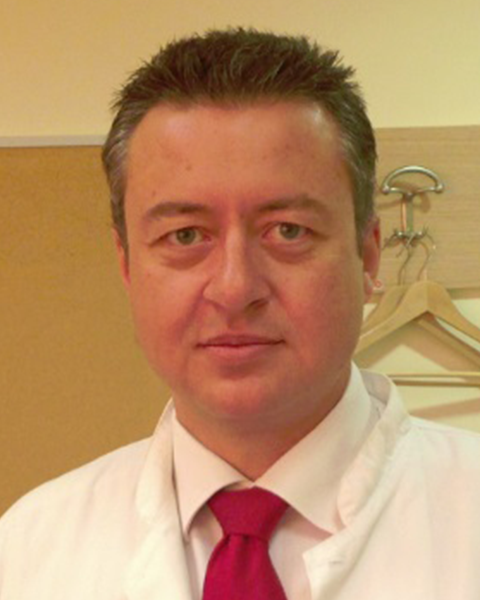 Evangelos Konstantinou is an Associate Professor of Nurse Anesthesiology at University of Athens. He is also the Director of the monomal invasive vascular access procedures unit at Agii Anargyroi onckologic hospital.
Technology Track
F100 – Oral Abstract Presentations (F100)
Specially Designed Arterial Catheters vs IV Catheters for Arterial Use in Clinical Practice
CE Hours: 1.2 per four (4) 15-minute sessions
Purpose/Design IV catheters are commonly used for arterial pressure waveform monitoring, although they are not designed for such a use per-se, due to their low cost. Seldinger arterial catheters are available and specially designed for minimum signal loss (SAC, Arrow Intl). The purpose of this study is to compare and evaluate the quality of arterial pressure waveform using two different types of catheters. • Methods The study will be a double blind one, performed through randomized placement of either type of catheter. Results will be recorded and classified in 4 different categories – top quality, good quality, acceptable, bad quality, as per the clinician's experience. • Results Expected results are expected to show a big difference in quality of waveform signal quality and to prove efficiency of specially designed catheters, and to explain the difference in cost between these 2 types of catheters. • Limitations None expected • Conclusion It is expected that the outcome will favor the use of specially designed catheters compared to IV lines, and to favor their use in term of quality and cost.
Learning Objectives:

Compare the use of two diffrent methods in arterial line placement.
Evaluate the reception using two different devices.
Measure the satisfaction of the practitioners in the examined groups.