‹‹ Go Back
Jane Hartman, MSN, RN, CPNP
Pediatric Clinical Nurse Specialist, Cleveland Clinic Children's, Berea, Ohio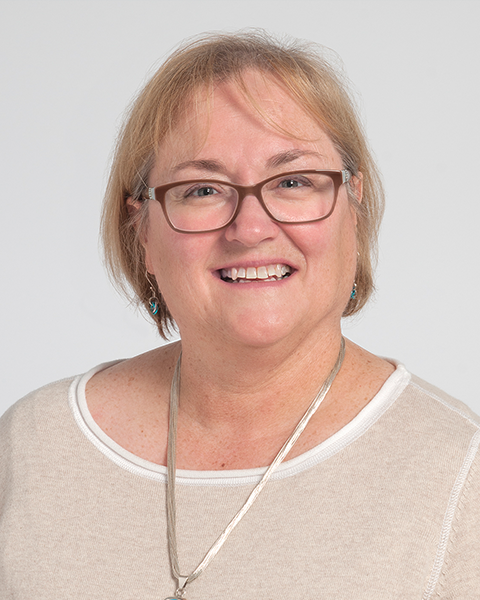 Jane Hartman has dedicated her 34 years of pediatric nursing serving the children of her home town, Cleveland, Ohio. Her diverse experiences include ambulatory, in-patient, ED, homecare and radiology. She has presented at the National Association for Clinical Nurse Specialists' conference in 2013 as well as the Cleveland Clinic. Her current position as a Pediatric Clinical Nurse Specialist at Cleveland Clinic Children's affords her the opportunity to work with chronically ill children who require both central vascular access as well as peripheral vascular access. She is the coordinator for the Pediatric Vascular RN class, where she instructs on peripheral IV insertion. Her current passion is initiating an ultra-sound guided peripheral vascular access program in the Children's Hospital.
PIV Track
Breakout Sessions - Group A (Pediatric SIG - Nonrepeating)
Two Plus Two Plus Two Is TOO Many; Using Benner's Theory to Create a Pediatric Vascular Access Initation Guideline
CE Hours: 1.2 per two (2) 30-minute sessions
Pediatric Clinical Nurse Specialist, Cleveland Clinic Children's, Berea, Ohio
Vascular access initiation is a top priority for any medical institution. It is particularly difficult in the pediatric population. Value-based care and patient experience are the buzz words in the medical community. It is no longer acceptable "practice" for residents and novice nurses to initiate vascular access for the first time on sick children. Parents' voices are loud & clear when it comes down to their child's care, particularly when painful procedures are left to inexperienced health care providers. The two stick method is in need of an "overhaul". Too many children have been stuck 6, 8 or 10 times because each person attempting only tried twice. We must be patient advocates and help direct our healthcare providers down the right path. Incorporating Benner's theory of novice to expert in vascular access initiation will provide clear guidelines, taking into account both the patient's vascular access assessment and the healthcare provider's skill level.
Learning Objectives:

List the steps of Benner's Theory from Novice to Expert.
Describe how to implement Benner's Theory when initiating vascular access in a Children's Hospital setting.
Demonstrate the effects of providing a tool for nurses that offers guidance and decision support for difficult vascular access.