‹‹ Go Back
Kamna Giare-Patel, MS, RN
Director - R & D, Teleflex, Reading, Pennsylvania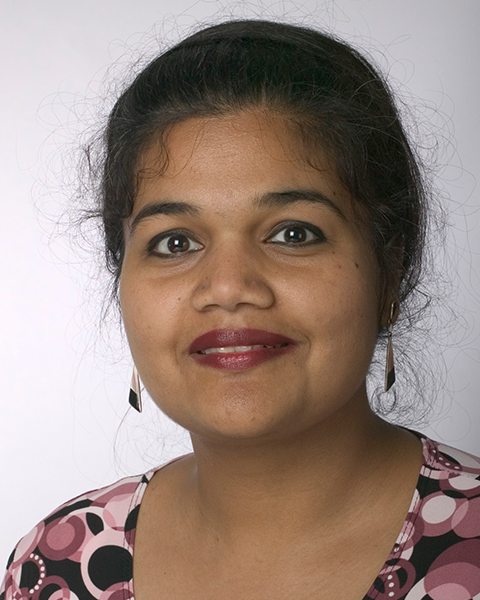 Kamna Giare-Patel is Director of Research & Development for ARROW Vascular division at Teleflex. She leads team of engineers and scientists that are responsible for new product development, including their evolutionary catheter technologies. Kamna comes from distinct worlds of aerospace engineering, biomedical engineering, and nursing. This diversity staged her to be more effective, practical, and passionate in designing new medical devices, focused on the needs of both clinicians and patients. Over the last 14 years, she and her teams have designed and commercialized various types of vascular catheters including PICCs, CVCs, and dialysis catheters. Recently, Kamna and her team commercialized the first and only catheter technology to have clearance for both antimicrobial and antithrombogenic protection in PICCs and JACCs.
Symposia
Chlorhexidine Based Technologies, Reducing the Triad of Complications
Director - R & D, Teleflex, Reading, Pennsylvania
www.teleflex.com/2014AVA/

This session is designed to provide overview on vascular catheter related complications and the role of catheter technologies to minimize these complications. This session will also review engineering requirements for development of catheter technology and its application on products. Lastly, the session will provide high level overview on evolution of chlorhexidine based technologies for vascular catheter applications along with their mechanism of action, clinical effectiveness, cost benefits, safety profile, and limitations.
Learning Objectives:

To provide overview on vascular catheter related complications and the role of catheter technologies to minimize these complications
To review requirements for catheter technology development and its application
To provide high level overview on evolution of chlorhexidine based technologies for vascular catheter applications along with their mechanism of action, clinical effectiveness, cost benefits, safety profile, and limitations

Supported by: