‹‹ Go Back
Kamna Giare-Patel, MS, RN
Director - R & D, Teleflex, Reading, Pennsylvania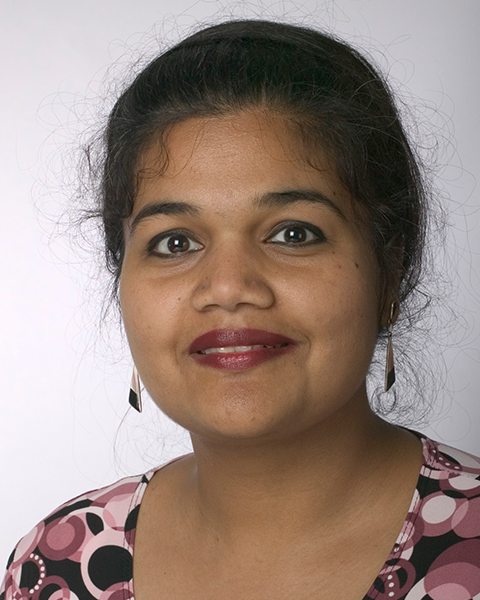 Kamna Giare-Patel is Director of Research & Development for ARROW Vascular division at Teleflex. She leads team of engineers and scientists that are responsible for new product development, including their evolutionary catheter technologies. Kamna comes from distinct worlds of aerospace engineering, biomedical engineering, and nursing. This diversity staged her to be more effective, practical, and passionate in designing new medical devices, focused on the needs of both clinicians and patients. Over the last 14 years, she and her teams have designed and commercialized various types of vascular catheters including PICCs, CVCs, and dialysis catheters. Recently, Kamna and her team commercialized the first and only catheter technology to have clearance for both antimicrobial and antithrombogenic protection in PICCs and JACCs.
Science Track
Breakout Sessions
Vascular Catheters: Why, What, How, When, Who, and Where?
CE Hours: 1.2
Director - R & D, Teleflex, Reading, Pennsylvania
This session is designed to provide general overview on various aspects of vascular catheter design, testing for safety, effectiveness, and marketing claims to empower clinicians with ability to ask the right questions and be engaged in decision making for right selection of products for their patients. The session will also highlight what clinicians can do if product is not performing as it is intended to and how to champion the voice of the patients (right line for right patients at right time).
Learning Objectives:

Articulate a high level overview on why and how vascular products are designed and what are the various types of testing done to evaluate its mechanical/functional performance, safety profile and effectiveness.
Describe various types of vascular catheters and how to select right catheter for specific needs of the patients.
Articulate quick overview on vascular catheter related complications, how to mitigate them with usage of catheter technologies.
Describe what needs to be done if the product failed during use or not effective in its intended use.
Express questions about the product they are using in clinical setting and be engaged in decision making for product selection.