‹‹ Go Back
Ken Symington, MD
Interventional Radiologist, Inland imaging, spokane, Washington
Dr. Kenneth Symington has 30 years of experience in medicine, practicing in Radiology, Diagnostic Radiology, as well as Vascular & Interventional Radiology. His practice- Inland Imaging in Spokane, Washington, is a highly sub-specialized group of 55 radiologists with 7 interventional radiologists. He has been specializing in venous access methods and devices for the past 21 years . He is the director of venous access for Providence Health Eastern division Washington State. He has spoken at several national and international meetings on various interventional radiology topics, including this his third time at AVA. HE HAS A STORY TO TELL.
‹‹ Go Back
Chris Davlantes, MD, FACEP
Medical Director - Clinical & Medical Affairs, Teleflex Incorporated, Prairie Village, KS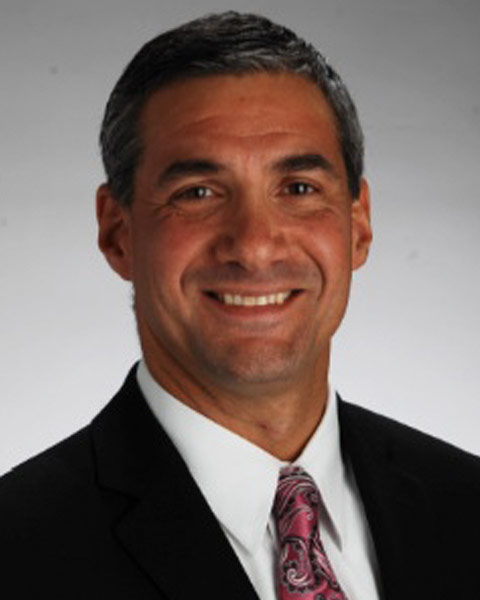 CHRIS C. DAVLANTES, MD, FACEP, is board-certified by the American Board of Emergency Medicine and is a Fellow of the American College of Emergency Physicians as well as a member of the Association for Vascular Access. He completed his medical school training in 1993 at Indiana University School of Medicine, and he completed his residency training in 1996 in the specialty of Emergency Medicine at the University of Illinois' College of Medicine in Peoria/OSF St. Francis Medical Center. Dr. Davlantes is a Clinical Assistant Professor of Emergency Medicine at the University of Kansas Hospital, as well as Medical Director in Clinical & Medical Affairs at Teleflex Incorporated. Prior to assuming this position, he had practiced emergency medicine for 16 years in a large suburb of Kansas City, where he was also an EMS Medical Director in Johnson County, KS, and Medical Director for the Johnson County 9-1-1 Emergency Communications Center. As Medical Director in Clinical & Medical Affairs at Teleflex, Dr. Davlantes is a subject matter and technical expert in the area of Intraosseous (IO) vascular access as well as other vascular access devices and various other medical products in the Teleflex portfolio. He works as part of a global, cross-functional team making a meaningful difference in patient care by providing peer-to-peer education and dissemination of his clinical application knowledge to healthcare providers through domestic and international speaking presentations, simulation/cadaver lab training, and assisting with clinical research pertaining to vascular access.
Alternative Access Track
Breakout Sessions
Everything You Need to Know About Interosseous Vascular Access - Its' Place in a Vascular Access Program
CE Hours: 1.2
Interventional Radiologist, Inland imaging, spokane, Washington
Medical Director - Clinical & Medical Affairs, Teleflex Incorporated, Prairie Village, KS
key topics include but not limited to: 1. what is IO access, 2.how was it developed 3. what is the science behind it 4. how prevelant is it 5. what are its' current limitations 6. what does its' future look like 7. how might it fit into a complete venous access algorithm 8.what is its' cost 2. A special learning activity might be having a hands on workshop sponsored by the only vendor I know of- Vidacare Corp.
Learning Objectives:

Define IO access.
Describe the scope of IO access.
Propose how IO access might be used in attendeees own vascular access program.
List the unique benefits as well as the limitations of intraosseous vascular access.
Demonstrate by an understanding of the anatomy how the intraosseous vascular space is in actuality a giant untapped venous resevoir.