‹‹ Go Back
Claire M. Rickard, RN, BN, GDipN(CritCare), PhD, FAAHMSFACN
Principal Director, AVATAR Group, Griffith University, Nathan, N/A, Australia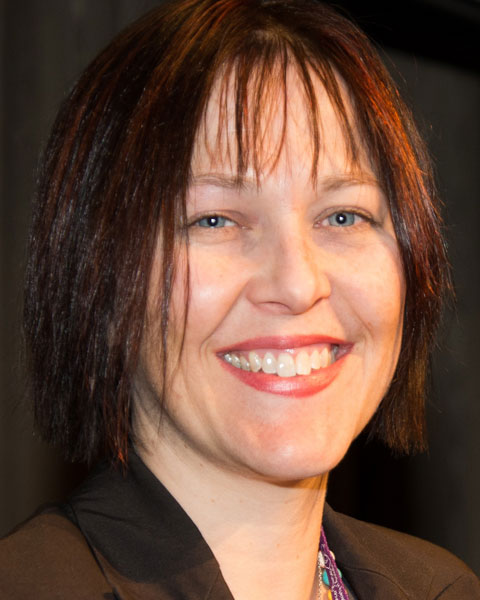 Dr Claire Rickard RN PhD, is the Founder of the Alliance for Vascular Access Teaching and Research (AVATAR Group), with the vision to make vascular access device complications history. Based under blue skies at Griffith University in Brisbane, Australia, she currently leads the Dressing & Securement Platform of AVATAR, with 9 PhD and honours students and over 20 research staff. With a background in medical-surgical and critical care nursing, Dr Rickard is now an Honorary Research Fellow at several hospitals in Australia, and an Honorary Professor with the University of Manchester in the UK. Dr Rickard is passionate about providing high level evidence for clinical practice and has over 100 publications, including a 1st authored paper in The Lancet. Her work has significantly advanced global recommendations such as the safety of removing peripheral intravenous catheters based on clinical rather than time-based criteria. A Mum of two, Prof Rickard was inducted into the prestigious Sigma Theta Tau International (STTI) International Nurse Researcher Hall of Fame in 2013, and elected as one of only two Australian nurses as a Fellow of the Australian Academy of Health and Medical Sciences in 2015.
Clinical Practice and Evidence Track
H102 – Oral Abstract Presentations (H102)
So You Think You Can Dance? the Art and Science of Conducting a Randomized Controlled Trial in Vascular Access
CE Hours: 1.2 per four (4) 15-minute sessions
Claire M. Rickard, RN, BN, GDipN(CritCare), PhD, FAAHMSFACN
Principal Director, AVATAR Group, Griffith University, Nathan, N/A, Australia
BACKGROUND: The practice of vascular access (VA) relies on randomized controlled trials (RCTs) to advance knowledge and guide decision making. Clinicians are best placed to identify, and then answer, research questions about innovations in care, but may have limited understanding of how to undertake an RCT. PURPOSE: To provide an overview of the essential elements in undertaking RCTs in the VA specialty. CASE DESCRIPTION: Helpful tips and potential hazards are provided by The Alliance for Vascular Access Teaching and Research (AVATAR) Group, who have undertaken over 20 RCTs testing interventions for preventing complications in arterial, venous, central and peripheral catheters in adult and pediatric populations. RESULTS: A successful RCT includes: developing a question about "cause and effect" and knowing which data can measure the "effect"; planning on an adequate patient sample size before the study; ensuring that randomization is really random; concealing each patient's randomization until the patient is ready to enter the trial; most patients really receiving the allocated intervention/control; collecting baseline and follow up data on other potential causes of the "effect" outcome. Blinding staff and patients as to who has the intervention/control is preferable but often impossible - more important is that the person collecting the "effect" data is blinded e.g. microbiologists assigning bloodstream infections; minimizing patient "drop outs" and missing "effect" data, and reporting the reasons for these; and including all randomized patients in the study results regardless of whether they received the intervention or not. Other important factors are establishing a team of clinical investigators plus those with expertise in statistical analysis, ethics approval processes and publication. Smaller pilot RCTs of 20-30 patients per group are helpful to test study methods, recruitment rates and team dynamics, before attempting larger RCTs that can statistically answer the question. IMPLICATIONS: More RCTs, performed well, in the VA specialty will allow practice innovations and guide effective care. CONCLUSIONS: Clinicians have an important role to play in instigating, and undertaking, well designed RCTs.
Learning Objectives:

Carry out the best quality vascular access evidence.
Understand that randomized controlled trials (RCTs) are not that hard - you just need to follow the steps.
Assist with a plan to partner clinicians and researchers for successful RCTs - because it takes two (or more) to tango.