‹‹ Go Back
Matthew D. Ostroff, RN, BSN, VA-BC™, CRNI®, CPUI, CEN
Vascular Access Team Coordinator, St. Joseph's Regional Medical Center, Paterson, New Jersey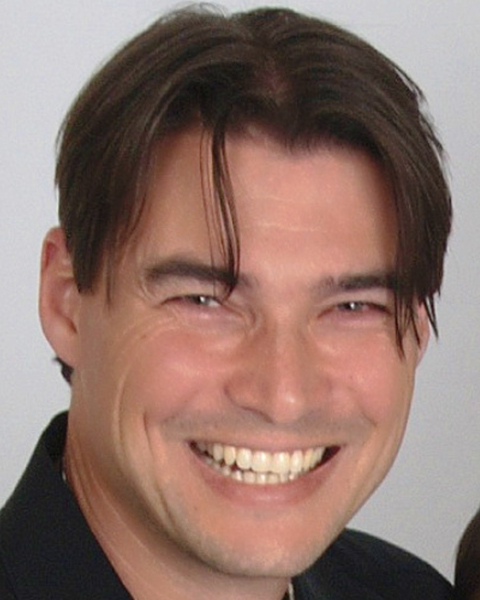 Matthew Ostroff began his career in healthcare as an Emergency Medical Technician on September 11th 2001 in NYC, completing his 6 year career as a decorated NYC Paramedic he went on to become a registered nurse at Mount Sinai Hospital in the Emergency Department. It was here that he would discover his true passion, vascular access. Matt's experience as a paramedic and ER nurse would lead him to believe that vascular access begins at the moment a patient enters the hospital. Matthew has had the privilege of sharing his vision for vascular access speaking throughout the US, Canada, Latin America and as the Keynote Speaker at the 28th Annual Association for Vascular Access National Meeting. Matthew is proud to have developed a hybrid ultrasound guided bedside vascular access program at St Joseph's Hospital in Patterson, New Jersey where he works full time as the Vascular Access Coordinator. Matthew celebrates the completion of his most recent achievement expanding his scope of practice as an Acute Care Nurse Pracitioner.
Technique Track
Keynote
Keynote - Footprints: Follow Them, Create Them, Leave Them
CE Hours: 1.2
'Footprints: Follow Them, Create Them, Leave Them' is the story of the creation of AVA, and the rebels who have stepped out to move the organization and profession forward. This motivational presentation explores the concept of reinventing oneself and never giving up. Join the speaker as he takes the audience through a life changing disease and his journey into vascular access. The audience will have the opportunity reflect and appreciate the art of vascular access that we practice today through real life examples of the "vascular rebels" who have made this possible. Stories from expert clinicians, inventors and those who have gone into industry and education will be shared. The audience will walk away from this presentation with the tools to take the next step forward in both their practice and life journey as we all strive to take vascular access to the next level for our patients and our fellow clinicians.
Learning Objectives:

Identify their current position in the vascular access field and reflect on what the next step is in personally advancing their craft.
Construct a plan of action to pursue an idea.
Increase visibility in the field by preparing questions for speakers based on the topic at hand and your agenda.
Discover that you don't have to be famous or well known to have ideas, and that everyone deserves to be heard.
Define how they believe in themselves, their ideas, and that even the smallest ideas can make a difference in our practice and patient outcomes.