‹‹ Go Back
Sheryl McDiarmid, RN, BScN, MEd, MBA, AOCN, CVAA, CRNI®
Advanced Practice Nurse, The Ottawa Hospital, Ottawa, Ontario, Canada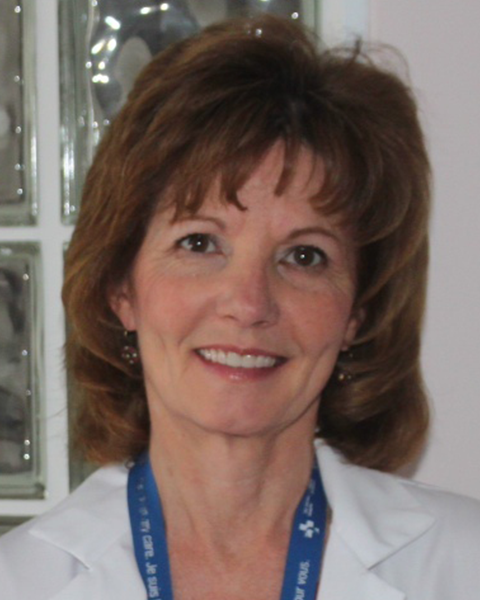 As the Advanced Practice Nurse in the Corporate Vascular Access Program at The Ottawa Hospital, Sheryl leads a team responsible for the insertion and care and maintenance of 5000 central lines annually. Sheryl has several degrees and certificates including a Certificate in Quality Management. This expertise has supported her team to receive the Cancer Care Ontario Quality Award in 2009 and the Ontario Government Health Innovation Expo: Innovation Award for Program Development in 2010. She has published articles on a wide variety of subjects all intended to improve the quality of care resulting in better patient outcomes. She is on the Board of Directors of the Canadian Vascular Access Association and is actively involved locally, nationally and internationally to further the field of vascular access.
CVC Track
Breakout Sessions - Group B
Detecting and Correcting Coagulation Abnormalities to Reduce Risk During Central Line Insertion
CE Hours: 1.2 per two (2) 30-minute sessions
Sheryl McDiarmid, RN, BScN, MEd, MBA, AOCN, CVAA, CRNI®
Advanced Practice Nurse, The Ottawa Hospital, Ottawa, Ontario, Canada
Coagulation abnormalities are common in patient populations. The complexity of these abnormalities increases in the inpatient setting where patients are administered prophylactic therapies to reduce the risk of venous thromboembolism while simultaneously undergo interventions where normal coagulation is necessary to reduce the risk of bleeding. This presentation will discuss the common medications that interfere with coagulation, the disease processes both acquired and induced that increase the risk of procedure associated bleeding, and ways to mitigate the risk associated with central line insertion. The advantages of the newer direct thrombin inhibitors will be discussed along with the risk profile that has been a subject of controversy while they have been introduced into the large population of patients requiring long term anticoagulation. The strategy of bridging anticoagulation will also be discussed focusing on the risk and benefits related to patients undergoing CVC placement. We will share our algorithm for managing coagulation issues with participants and identify areas where there is a lack of data to support current practice.
Learning Objectives:

Identify how common medications interfere with coagulation.
List the advantages and disadvantages of direct thrombin inhibitor medications in clinical practice.
Identify therapies to correct and prevent bleeding associated with acquired bleeding disorders.
Discuss the rationale for using bridging anticoagulation for central venous access procedures.