‹‹ Go Back
Nisha Gupta, PhD
Principal Scientist, Teleflex, Inc., Reading, Pennsylvania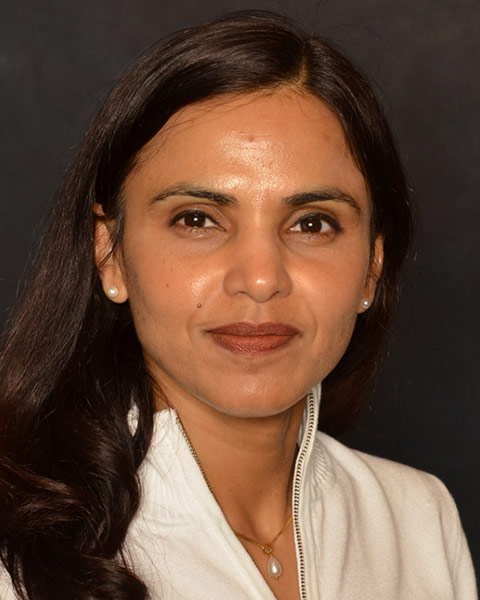 Nisha Gupta is a Principal Scientist in the Vascular Division of Teleflex and has been with the company for 10 years. She is a trained biochemist with a Ph.D. degree in Biochemistry, with over 18 years of experience in the area of biomedical research. Most of her work at Teleflex has been in the area of device related infection and thrombosis, mainly focused on identifying technologies for the development of next generation antimicrobial and anti-thrombogenic devices. Most recently, she has also been involved in the new product development activities. She has presented research work at many scientific/clinical conferences and has over 41 journal and poster publications.
Risk Reduction Track
H101 – Oral Abstract Presentations (H101)
Are Antibiotic Resistant "Super Bugs" a Real Challenge to Antimicrobial Central Venous Catheter Performance?
CE Hours: 1.2 per four (4) 15-minute sessions
Principal Scientist, Teleflex, Inc., Reading, Pennsylvania
PURPOSE: This study determines the effectiveness of three different antimicrobial Central Venous Catheters (CVCs) against "super bugs" (Carbapenem-, Methicillin-, and Vancomycin- resistant organisms). Determination of efficacy against these antibiotic resistant organisms is important because of increased incidences of hospital acquired infections due to these organisms which are difficult to treat. METHODS: External surfaces of Untreated Control, Chlorhexidine-Silver Sulfadiazine (CH-SSD), Minocycline-Rifampin (MR) and Silver-Carbon-Platinum (SCP) CVCs were tested for colonization reduction after pre-conditioning in human plasma for 6 days, followed by challenging with one of the 8 tested organisms for 24 hours. Adherent microorganisms were recovered and the Log10 reduction (LR) compared to the initial challenge concentration and Untreated Control was determined. Each test was done in triplicate. RESULTS: CH-SSD CVCs completely prevented surface colonization by 6 out of 8 tested organisms producing 5.7 LR. For the remaining two organisms (Carbapenem resistant E. cloacae and K. pneumoniae), CH-SSD produced 3.4 and 3.7 LR respectively. MR was highly effective against MRSA with a LR of 5.7 but showed limited activity against VRE (3.4 LR) and the two Carbapenem resistant E. coli strains (2.8 - 2.9 LR), and negligible to no antimicrobial activity against the other 4 resistant organisms (-0.1 – 0.7 LR). SCP showed the least antimicrobial effectiveness among the 3 CVCs tested, with minimal efficacy against the two E. coli strains (1.3 and 1.9 LR), and negligible to no effect on the remaining 6 strains (-0.7 – 0.9 LR). LIMITATIONS: None. CONCLUSIONS: The study showed that most antibiotic resistant "super bugs" proved to be challenging to the MR and SCP but not to the CH-SSD CVC performance. The CH-SSD CVC showed the highest antimicrobial effectiveness followed by MR and SCP CVCs in preventing catheter surface colonization by various "super bugs" tested in the study.
Learning Objectives:

Differentiate between various CVC products.
Distinguish between various antimicrobial catheter technologies.
Acquire appropriate CVC product to minimize CLABSI incidence in their hospital.