‹‹ Go Back
Nisha Gupta, PhD
Principal Scientist, Teleflex, Inc., Reading, Pennsylvania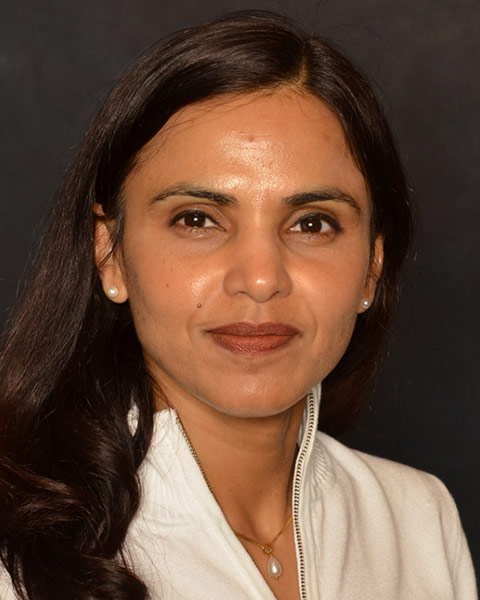 Nisha Gupta is a Principal Scientist in the Vascular Division of Teleflex and has been with the company for 10 years. She is a trained biochemist with a Ph.D. degree in Biochemistry, with over 18 years of experience in the area of biomedical research. Most of her work at Teleflex has been in the area of device related infection and thrombosis, mainly focused on identifying technologies for the development of next generation antimicrobial and anti-thrombogenic devices. Most recently, she has also been involved in the new product development activities. She has presented research work at many scientific/clinical conferences and has over 41 journal and poster publications.
Technology Track
F100 – Oral Abstract Presentations (F100)
Are PICCs with Eluting Technology More Effective Against Antibiotic Resistant Bacteria Than Non-eluting Technology?
CE Hours: 1.2 per four (4) 15-minute sessions
Principal Scientist, Teleflex, Inc., Reading, Pennsylvania
PURPOSE: This study determines the effectiveness of three types of commercially available Peripherally Inserted Central Catheters (PICCs) against "super bugs" (antibiotic resistant organisms). Determination of efficacy against these "super bugs" is important because of increased incidences of hospital acquired infections due to these organisms which are challenging to treat. METHODs: External catheter surface of three groups of PICCs, Chlorhexidine treated PICC (Group A), Fluorine treated PICC (Group B), and untreated Control PICC (Group C) was challenged with one of the five tested organisms for 24 hours. Adherent microorganisms were recovered by sonication, and the Log10 reduction (LR) compared to the initial challenge concentration as well as untreated control was determined. Each test was done in triplicate. RESULTS: Among the three groups tested, Group A was the only group that was able to completely prevent colonization (showing greater than 4 log reduction) for all the five tested resistant organisms. Group B PICCs performed similar to Group C with no effect against four of the five organisms. Group B showed some efficacy against resistant Staphylococcus epidermidis. LIMITATIONS: None. CONCLUSIONS: Chlorhexidine treated PICCs with eluting technology proved to be highly efficacious in both, killing the resistant organisms, and preventing catheter surface colonization as shown by the results for all five "super bugs" tested in the study. In contrast, Fluorine treated PICCs with non-eluting/non-adherent technology, similar to untreated PICCs, did not prevent catheter surface colonization and showed limited antimicrobial effectiveness against one organism only.
Learning Objectives:

Recognize the risk of CLABSI specifically due to resistant organisms.
Discuss the various antimicrobial PICC technologies.
Assess performance of different antimicrobial PICCs against resistant organisms.